Naja nicht ganz. Aber ich konnte mich diesem lustigen Spielchen nicht entziehen, dass derzeit durch viele Blogs geistert. Und wer es noch nicht kennt – es geht so:
First, get the name of your band: this will be the first article title on http://en.wikipedia.org/wiki/Special:Random
Get the title of your album: the last four words of the very last quote: http://www.quotationspage.com/random.php3
The third picture, no matter what it is, is your album cover: http://www.flickr.com/explore/interesting/7days
Und mein Ergebnis: Die Band "CenterCourt" mit ihrem tollen neuen Elektro-Indie-Pop-Album "statistics are more pliable":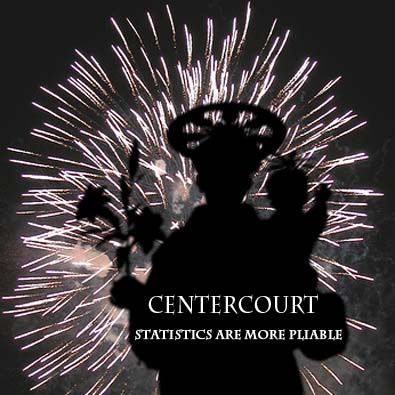 Gesehen hab ich das Spielchen zuerst bei den "Nitro Records", endgültig zum Mitmachen überzeugt haben mich die "Armed Forces of Belarus".